VIRGINIA SEA GRANT PARTNER UNIVERSITIES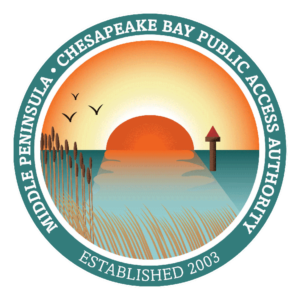 Water Adaptation & Innovation Campus
Collaborative Research • Workforce Development • Economic Opportunities
Number of residential, public, and commercial buildings exposed to extreme coastal flooding
Number of residents living in homes exposed to major coastal flooding
local solutions, global opportunities
The Commonwealth's economy depends upon the resilience of its coastal zone and inland waterways. Flooding, saltwater intrusion, erosion, and other risks from climate change require new products, technologies, services, and designs to adapt buildings, businesses, and infrastructure. Virginia has a competitive advantage because it is already experiencing impacts from the highest degree of relative sea-level rise on the East Coast, years before other states. Current options are limited—new adaptation solutions developed in Virginia will provide global commercialization opportunities. 
Developing breakthrough, cost-effective adaptation solutions requires partnerships across university, industry, public, and non-profit sectors. To fully capitalize on Virginia's innovation ecosystem and economic opportunities, we need to leverage and expand collaborative R&D capacity to:
Foster public-private collaboration and innovation
Invent new resilience and adaptation
products, technologies, services, and designs
Conduct bench scale and simulation studies
Expand collaborative R&D projects on the existing
network of publicly-owned waterfront properties to validate
products, technologies, services, and designs
Launch adaptation and resilience businesses
The development of an adaptation and innovation R&D campus has been identified as a priority in the coastal regions' Comprehensive Economic Development Strategy (CEDS) and is widely supported by local and state stakeholders. A state-funded multi-stakeholder planning process identified core strengths, assets, and opportunities in a water adaptation and innovation economy, including broader regional partnerships to launch this economic sector in several priority areas.
The planning process resulted in an Action Plan that recognized Virginia has the assets to assemble a world-class water adaptation and innovation R&D facility. The Commonwealth has launched a $2.9M GO Virginia economic development initiative to grow the water economy. Clearly, Virginia could lead the world in the design, construction, and implementation of:
Comprehensive blue-green-gray resilience
and adaptation infrastructure
Carbon-encumbering, low-energy, smart-water
residential, commercial, and office buildings
Working waterfronts infrastructure and industrial buildings
Decentralized, rural watermanagement infrastructure
Historic and cultural resource preservation
Building concept is for demonstration purposes only and may not represent final construction.
Building illustration courtesy of Clark Nexsen. 
The goal is to establish long-term, public-private innovation and R&D capacity. This strategy meets short-term, immediate needs to adapt shorelines, landscaping, buildings, and open water features. It also ensures long-term economic development opportunities by designing, building, and testing waterfront property solutions for problems experienced by the next generation.